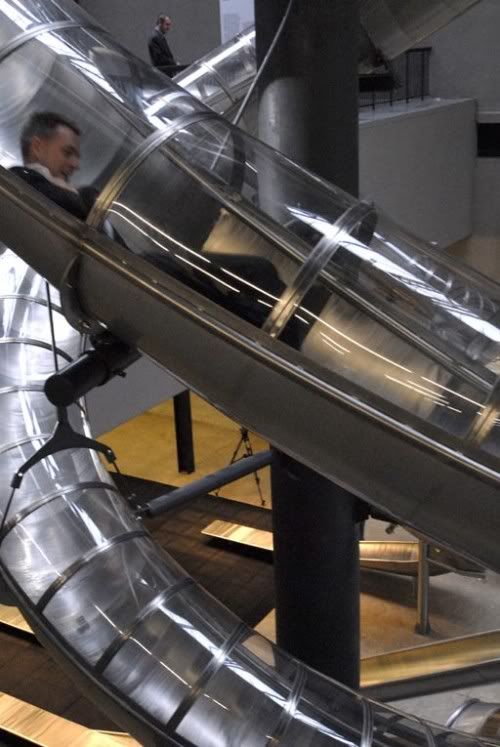 Pretty amazing. Pretty damned amazing,
Carlton
. Imagine I'm yelling, imagine I'm John Darnielle:

Let's save our pennies and dimes! Let's get along real well!
Let's go ahead, let's book a flight, let's find things to sell!
Oh I want to slide dow that tube; oh I want it, I want it oh so bad.
OH I can't find my right mood, oh I want, I want to never be mad!
Jump into that chute!
Jump into that chute!
Let's jump intooOOOooo that chute.
More pix
over here
.
--RWK