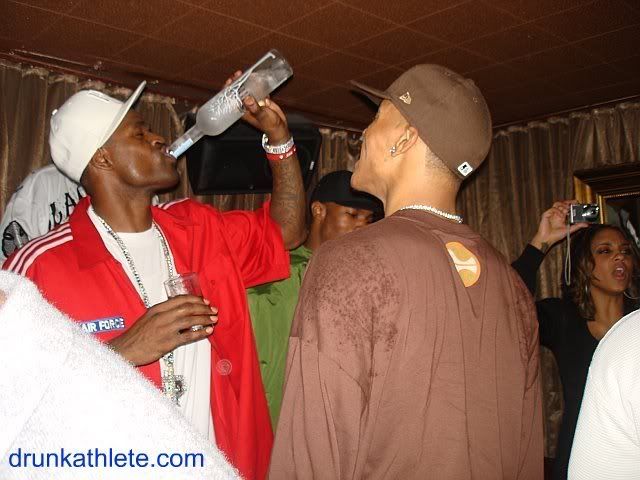 Gotta love Monta cheering him on, with a good sweat going. Is this why they slowed down at the end?
Shoals
thinks it may be a bigger reason than weed why a lot of ballers don't always bring their A game. Pic stolen from
drunkathlete.com
, Carlton's new favorite website.
--RWK