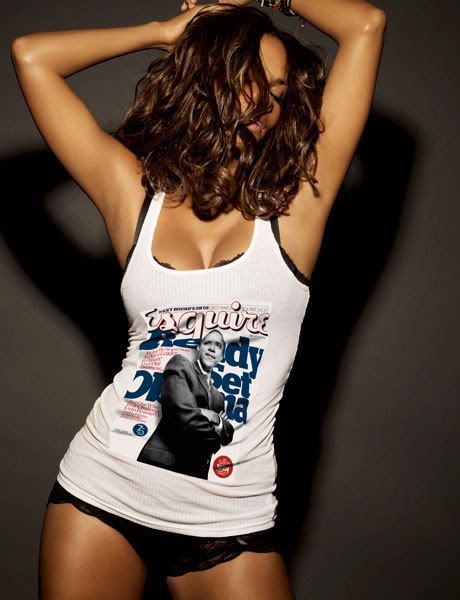 The ever-creepy OG lad mag
Esquire says "Sexiest"
, to boot. Hard to argue, really, when Halle here just had a kid and is, you know, 42 years young. This isn't even the "sexiest" picture in the set (my vote goes to the one with Burt). But it's my favorite cuz it's the least about her. It's more about that tank top. You don't get her face, you get Obama's face -- under her boobs, yes -- and even that is wrinkled by the stretch of the fabric. Everything in this image is getting pulled. You gotta love when there's at least one image forcing you to rethink how you're looking, how you're objectifying, how you're such a dumb
guy
all saliva and wide eyes. Or maybe that was just me and my reaction to this particular image. Also, don't get me wrong: it's still sexy.
--RWK